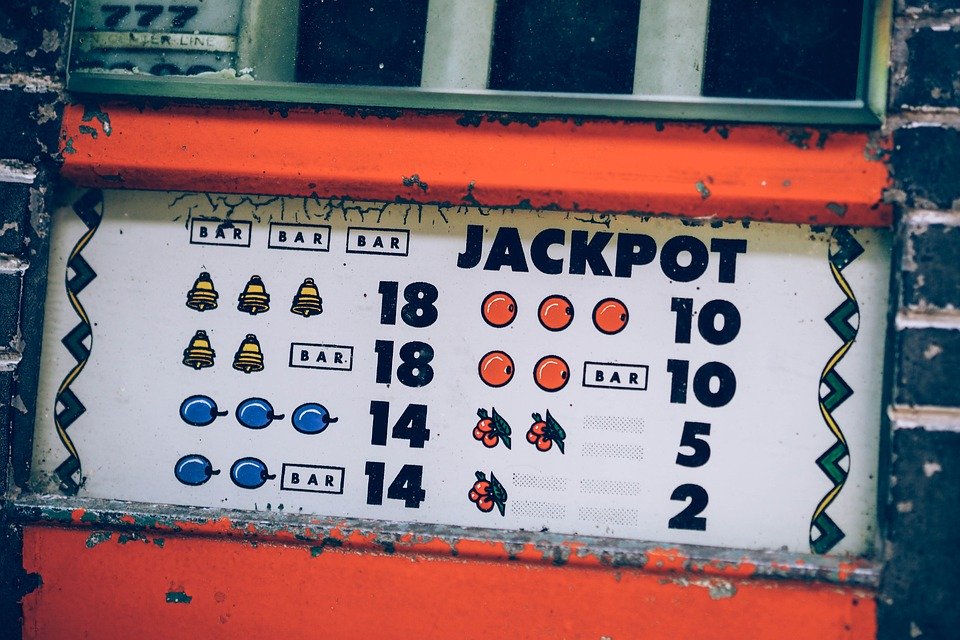 Traditional slot machines (those in brick and mortar casinos) all started out by having a fixed jackpot system. This means that there is a set amount you can win (or a hierarchy of set amounts you can win) that is triggered by a specific series of symbols showing up on the reels. This amount never changes. If you get the correct combination on an active payline, you always win the amount specified for that combination.


Many online slots operate in this same way. However, many online slots also have what are called Progressive Jackpots (PJ). By comparison, a PJ is a jackpot that is progressively growing until someone hits it. When the jackpot is won, the value of the jackpot resets to a predetermined baseline and starts to grow all over.
The way progressive jackpots operate is simple in concept. As players place their bets on a particular slot connected to the jackpot network, a small portion of each bet is put toward the progressive jackpot. This amount is very small but as more and more players play, it quickly accumulates. As long as there are players making wagers on a connected online slot this amount will continue to grow until the PJ is hit. This can happen by getting the winning combination of symbols as in traditional slots, randomly, or by playing through a specially designed bonus level. There is no limit to how high the PJ can grow before it is struck; so while wins are extremely rare, they are usually much, much larger than that of any fixed jackpot.
There are several different types of progressive jackpots, and knowing how they operate can help you determine which you would like to play on. The first is a shared PJ. A shared progressive is when one jackpot is shared a number of different online slots games. An example would be when 2 players are on different slots (Cleopatra's Gold & Lion's Lair, for example)but both have the opportunity to win the same jackpot. The advantage of this type of PJ is that you aren't forced to play on a single game to compete for the biggest payout.
The second type is a multi-level jackpot. This means that there are several jackpots that can be hit from the same game. As players wager on a slot with this type of jackpot system, the portion of their wager that would go toward the PJ is dispersed among several jackpots. To illustrate this point: say a player places a $1 bet on a slot and out of this .06 cents is put toward the jackpots. 3 cents would go to the 'Grand' jackpot, 2 cents to the mid-level jackpot, and 1 cent to the smallest jackpot. This means that each jackpot is growing, but at different rates. The smaller jackpot will be the easiest of the 3 to hit.
The final common type of progressive is a combination of the 2. This means there is a system of several progressive jackpots, growing at different rates, that can be hit by playing on one of a variety of games that are all connected to the same jackpot system. For obvious reasons, this is these are the most popular, as there are multiple jackpots that can be hit and the broadness of the network of games ensures that the jackpot grows very high very quickly.
Progressive jackpots aren't for everyone. Many of them require that you bet the max at all times to be eligible for the grand prize. But when it comes to winning big, no other jackpot is likely to compare to a PJ hit. You can check out one of our favorite review sites for slots, read for more information on the coolest slots online that offer progressive jackpots.